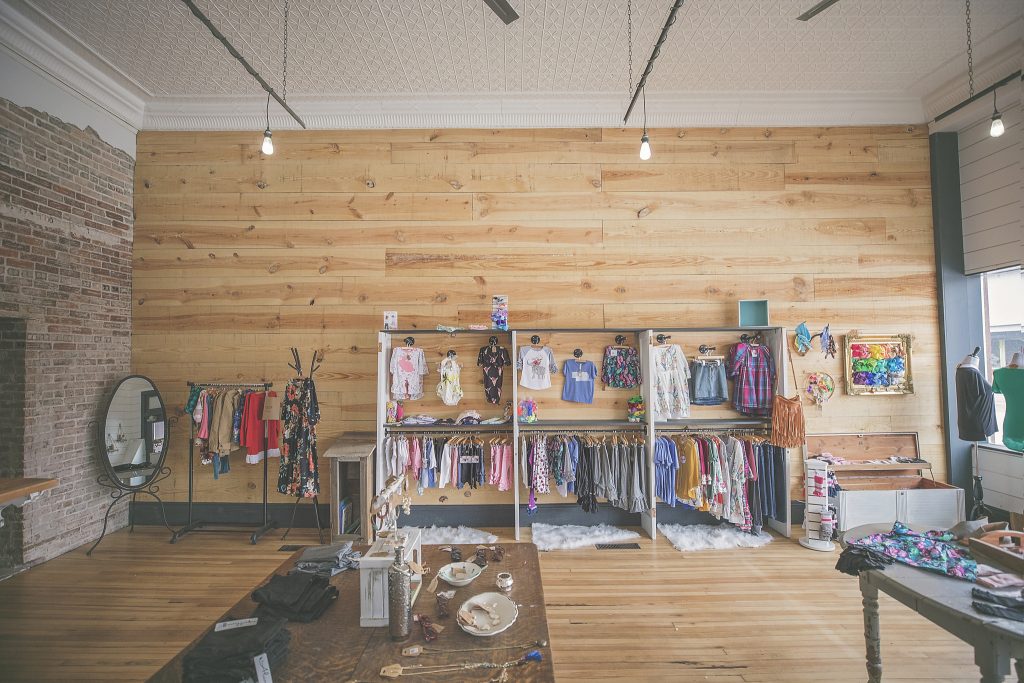 The Heart City is full of commerce, yet certain stores have a special knack for providing the community with products unique to the area.
For tourists, these storefronts are the ideal centers for gifts and souvenirs. And unlike the stereotypical souvenir shop, these goodies are fundamentally practical, valuable, and made with the quality you'd expect from craftsmen in the Sandhills region.
Whether a fresh pair of cowboy boots or jewelry handmade from local materials, this town has the type of coveted selection you won't be able to find online.
Young's Western Wear

Young's Western Wear is a third generation family-owned clothing and merchandise store situated in the heart of downtown Valentine.

At their core, Young's Western Wear aims to provide the kind of quality gear built for
the true cowboy. The store sells only the most trusted brands, and offers a broad selection of clothing and accessories for men, women, and children.

Not only will you receive the type of service given to a prized customer, but you'll walk out knowing your gear will last for the long haul. If you're interested in learning more, check out their website:
discountwesternwear.com.

Auntie D's Gift & Coffee Shop

Auntie D's is a true staple in Valentine. 

Upon your first steps through the door, you'll notice a plethora of cool gifts, home decor pieces, unique goodies, and the like. 

But that's only one facet of the store. Venture towards the back of the building, and you'll find some of the best coffee and baked goods in town. 

So whether you're looking for a spot to go through your inbox while sipping some espresso, or a shop to supply fresh ideas for the next birthday present, you'll likely end up at the same place. 

Broken Spoke Boutique

Although only a few years old, Broken Spoke feels like it's been a town treasure for decades. 

Started by South Carolina-native Whitney Mayhew, Broken Spoke occupies a century-old building right on Main Street. With an eye for all things design and architecture, Mayhew remodeled the historic building to fit the original twentieth-century layout. 

Now, Broken Spoke supplies community members and tourists with a trendy selection of stylish, affordable, and quality clothing and accessories for women and children. 

If you have yet to step inside Broken Spoke Boutique, make sure to pop in, hear the rest of their story, and peruse the fresh inventory. 

Find more info — and shop online — here: brokenspokeboutique.com. 

Bolo Beer Co.

After you've made your rounds at these local merchandise stores, go for another round at the Bolo Taproom.

Native to Valentine, this brewery serves a wide array of craft beer in a no-frills fashion. Open Wednesday – Saturday from 4:00 pm -10:00-ish pm (as described on their website), the taproom is a great spot to taste Bolo's delicious beer right from the source. 

Find their full list of beers here: bolobeer.com.
---
While these Valentine businesses are diverse in product offering, one thing remains consistent: They're run by honest, hard-working owners who seek to provide great value to their customers. 
When you shop local, you'll experience much more than a great purchase. 
It's how we do business in Valentine.