Picture this: you're planning your trip to Valentine, Nebraska.
You've already got your place to stay (The Niobrara Lodge). Now, you need to plan the second most important piece to any good trip… Where will you eat?!
Take it from the locals. Here are the four best eateries Valentine has to offer.
1. Peppermill Restaurant & Lounge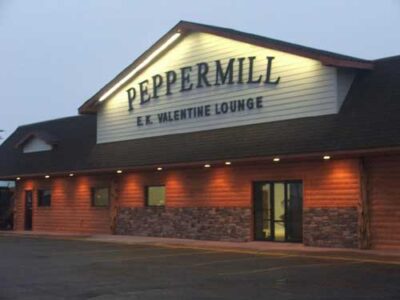 502 E Highway 20
"Much has changed since 1986, but our commitment to great Nebraska beef has not."
When you eat at any steakhouse in Nebraska, you have to try one thing: the beef.
The Peppermill offers excellent steaks, burgers, and so much more. If beef isn't your thing, try the Sand Hills Fried Fish or the Pal's Grilled Chicken Sandwich.
With a down-to-earth feel and delicious food — and only minutes away from The Niobrara Lodge — the Peppermill is a must-try on your trip to Valentine.
2. Old Mill Bulk Food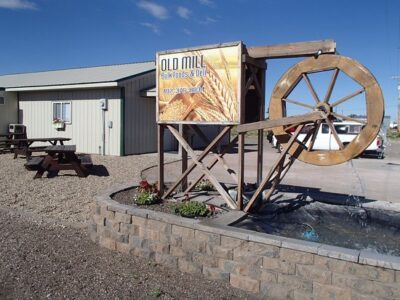 329 E 1st Street
Started by a missionary family from Ohio, the Old Mill is an eat-in deli and pizzeria that also sells unique snacks and pantry staples. There's even a bakery portion, home to famous cinnamon rolls and monster cookies.
The goal? To recreate something the family missed from home. The result? A one-stop shop that must be visited while in Valentine.
Bonus: The Old Mill is another walkable location from The Niobrara Lodge!
Follow the store's Facebook page to see daily updates of what The Old Mill is cooking up in the kitchen.
3. Bulldoggers BBQ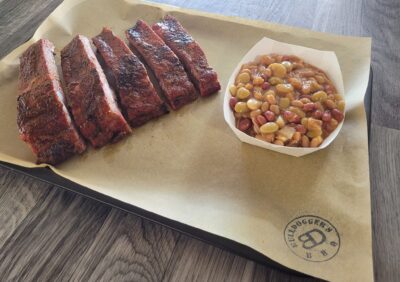 223 S Main Street
Summer = patio season, right? Bulldoggers has a great patio for you to enjoy a cold beverage and amazing BBQ.
Located just two minutes from The Niobrara Lodge, you'll definitely want to stop in and grab a bite here.
From street tacos to pulled pork to a humongous rack of ribs, Bulldoggers has something fresh and hearty for you to try. (Don't forget to try a side of potato salad or baked beans!)
4. CoachLight Cafe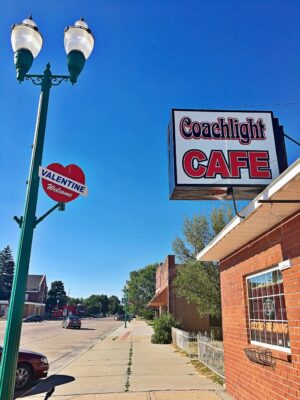 302 N Main Street
If you're looking for a home-cooked meal with lots of small-town love, the Coachlight Cafe is your place.
Located only four minutes from The Niobrara Lodge, this cafe is a delicious and enjoyable experience for your whole crew.
You can expect specials like chicken-fried steak, roast beef, grilled Reuben sandwiches, and amazing desserts, from rhubarb pie to cherry cheesecake.
Check out the Coachlight's Facebook page for regular menu updates.
---
From Nebraska beef to cinnamon rolls, Valentine's food scene doesn't disappoint.
So once you've booked your stay at the The Niobrara Lodge, don't wait to grab a bite at one of these local favorite restaurants!