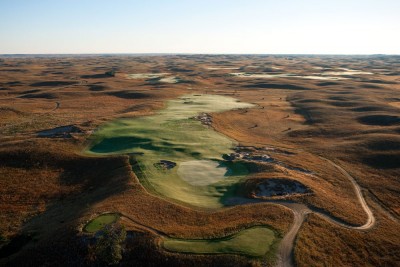 Some of the best golf in the country is less than a 20 minute drive from The Niobrara Lodge. Built in 2010, The Prairie Club golf resort has been ranked by numerous golf publications as one of the best destinations in North America, and yes, it's open to the public.
Golfers at The Prairie Club are treated to two completely distinct championship golf courses — The Pines Course built along the breathtaking edge of the Snake River Canyon, and The Dunes Course built on a massive expanse of sand dunes. There's also a unique 10-hole par three Horse Course modeled after the basketball game of "H-O-R-S-E", where the player with honors selects the next hole to play to.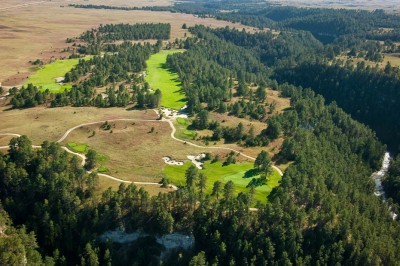 It's massive fun, reflected by Golf Digest Magazine ranking all three of their courses in their Top 50 Most Fun Courses You Can Play in America list in 2013. Also in 2013, LINKS Golf Magazine rated The Prairie Club one of the "Top 10 Places for 36 Holes in North America."
Besides world-class golf, The Prairie Club features a fine restaurant and multiple dining venues — both fine and casual — for groups of any size. Their bar and patio, overlooking the Snake River Canyon, is a wonderful place to enjoy the famed sand hills sunsets.